We don't just build solar farms. We build systems that support you and the environment
At NARENCO, our mission is to create long-term partnerships based on integrity, credibility, and reliability.
Put our solar experts to work for you
Founded in 2009, NARENCO is focused on developing, building, and operating utility-scale solar installations. Our ability to stay strategically aligned in a fluctuating solar market is what has led us to partner with leading investors and clients on ground-breaking projects time and time again.
Our position as the top solar company in the region is a result of our fiscal discipline and consistent revenue growth. With over 60 solar installation projects under our belt, we've been able to generate enough power to serve over 100,000 homes. Vertical Integration
We handle the development, construction, and O&M, so we're fully engaged at all levels and can de-risk investor assets. People First
Whether you're an investor, client, or landowner, we'll give you a consistent point of contact Independent Power Producer (IPP)
As an Independent Power Producer, we focus on developing, owning, and operating a portfolio of solar projects. Flexible EPC
Whether you have one large project or many small ones, our organizational structure ensures we can meet your needs.
2009
NARENCO is founded and successfully wins the largest Duke Energy Solar RFP of its time
2010
NARENCO completes installation of largest rooftop PV projects in North Carolina
2012
NARENCO designs and constructs (EPC) its first utility scale solar project
2014
NARENCO completes the development and construction of a 35 MW portfolio in North Carolina
2015
NARENCO develops and EPC's over 60 MW and constructs the projects in less than 6 months
2017
NARENCO completes Duke Energy Florida's largest solar PV project
2018
NARENCO commences EPC work on over 100 MW including construction of a 57 MW tracker project
2019
NARENCO completes a 103MW single-axis tracker project in South Carolina
2022
NARENCO places in service over 200MW in Maryland, Georgia and North Carolina
With the expertise, experience, and tenacity to deliver on any kind of utility-scale solar installation, we ensure you meet your financial goals.
The trust we build with our investors and clients has led them to work with us again and again. We bring our core values to every aspect of our business throughout the project lifecycle – from identifying a site, to construction and commissioning, to conducting regular inspections on our installations.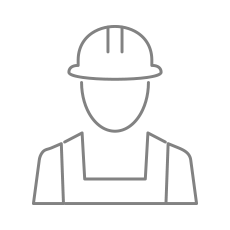 Safety
Safety is of primary importance to us, and that's why we develop site-specific health and safety plans for each project. Since our inception, we have not had a single recordable incident.

Integrity
We stand by our work, managing every aspect of the project, down to the fine details. As a result, we see consistent repeat business from our investors and clients.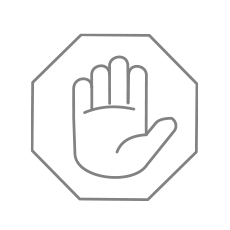 Quality
With intense field inspections, detailed compliance documentation and manufacturer specifications, we ensure you only ever get our finest work with best-in-class uptimes.
Our mission is to create value for the people we work with: you – our investors, our clients, our
landowners. We strive for excellence because we know that's what our partners deserve.
Meet the leaders in utility-scale solar installations
Headquartered in Charlotte, North Carolina, NARENCO's leadership team has decades of experience in the development, financing, construction, and maintenance of solar energy projects. Focused on envisioning innovative solutions that put our solar projects at the forefront of the industry landscape, we create solar installations of enduring value.
Looking to work for the NARENCO team? It's our people that set us apart from the others.
We strive to support the communities where we operate, guided by our dedication to environmental stewardship and building long-lasting partnerships.
Everyone at NARENCO has been so supportive of not just helping our charity by volunteering and financially but by getting to know the Grin Kids themselves. This is the type of investment that we cherish. We could not ask for a better partner.
Supporting Local Programs
We love volunteering our time to services in our community that support a clean environment. Through our expertise in solar energy and environmental sustainability, we educate the community and support local youth programs in their mission to create a better world.
Being a Part of the Neighborhood
Helping local farmers and landowners secure stable, reliable, and long-term incomes from their land is something we take great pride in. In addition, our solar installation projects enable us to create jobs in the local community.
Solar farms are more than just a power-producing asset, they are a source of income for many landowners and a source of discretionary tax revenue for local communities.